Aspire Blinds UAE
We Aspire Blind is a Dubai-based company that offers top-notch curtains and blinds services for home and office decor across the UAE. It was founded in 2012. As the top brand for a variety of curtains and blinds in dubai , We specialise in providing different kinds of Blinds and curtains such as roller blinds, roman blinds, vertical blinds, venetian blinds, wall curtains, sheer curtains, blackout curtains, window shades, curtain tracks, and rails. Our goal in every aspect of our work is to provide the best experience possible for everyone involved with our company, from associates to customers.

Buy Window Curtains & Blinds for your Home & Office
We offer all types of curtains and blinds for residential and commercial spaces; Explore now!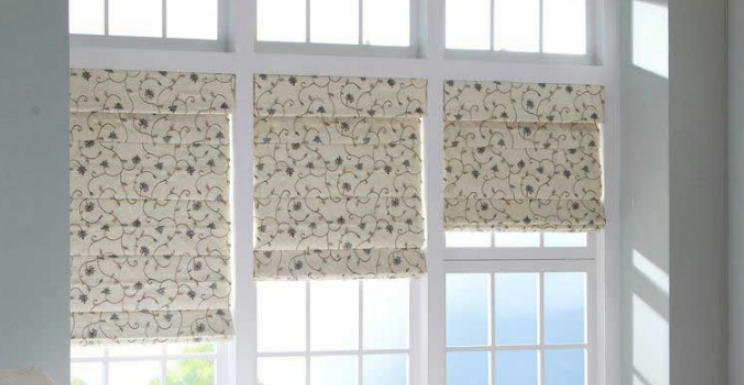 Roller Blinds Fabrics
Roller Blinds Fabrics creates world-class, elegant and colorful fabrics, Royal Feel and Comfort, and Precision Finishing offers a wide range of eye-catching designs and patterns that will boost your confidence. When used for internal applications in homes or businesses, the Window Treatments range of roller blind fabrics offers countless possibilities.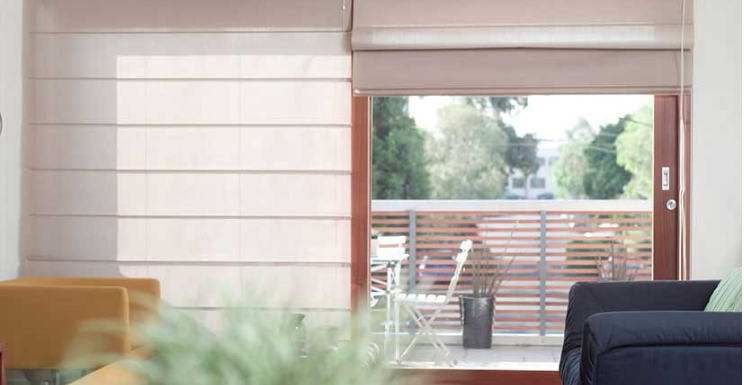 Roman Blind Systems
Choose from a variety of Roman blinds, including rich, bold colors, unusual designs, and stylish prints, as well as whites, creams, and neutrals for simple elegance. Our Roman Blinds you can make your home beautiful! Adding elegance to your space has never been simpler thanks to our unbelievable prices and first-rate service!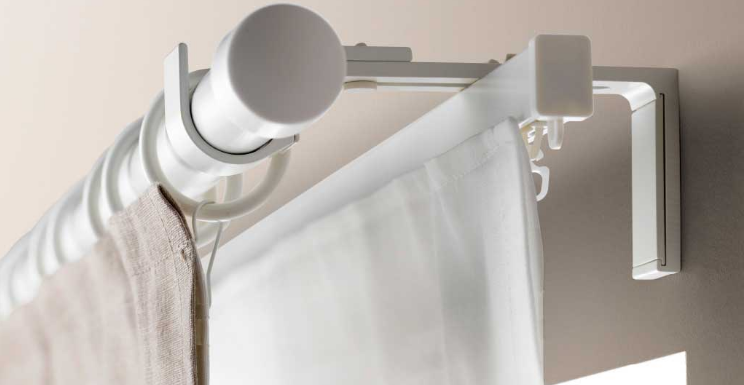 Curtain Track / Rail System
Aspire Blinds UAE curtain track systems provide endless possibilities. We provide a wide variety of curtain rods and rails, hooks and rings, and finials to finish the look. Buy curtain rods online in Dubai. Aspire Blinds Dubai offers single, double, and triple curtain rod tracks, including ceiling fittings, office ccurtains and kitchen rail tracks, in Dubai, UAE, at a low price.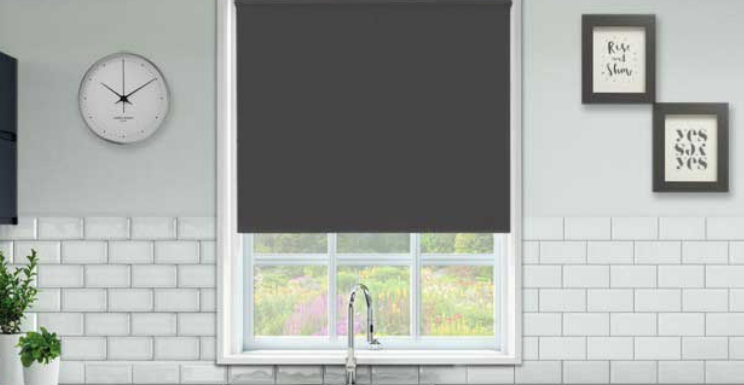 Blackout Curtains
Aspire Blinds UAE, offers the best blackout curtains in Dubai for both residential and commercial spaces. Our blackout blinds in Dubai give your house a charming appearance while protecting it from UV rays. Blackout roller blinds are the perfect solution for blocking sunlight and unwanted late-night light for homes, hotels, laboratories, photo studios, and other business applications.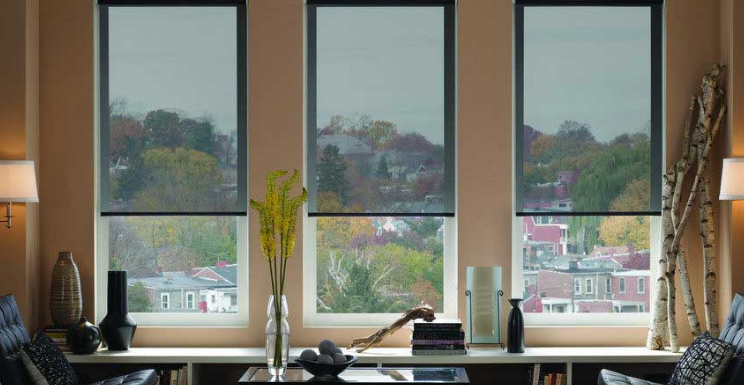 Sunscreen
Sunscreen roller blinds in Dubai are ideal for protecting against UV rays and sunlight. Sunscreen blinds block up to 95% of the sun's rays and heat, allowing some light and keeping things cool. Sunscreen blinds diffuse the UV rays that create heat, glare, and fading. Our sunscreen blinds maintain a cool home while still shielding your family from UV rays.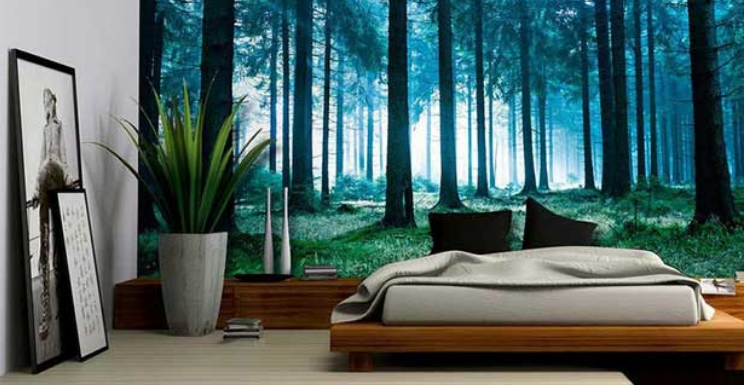 3D Digital Print Curtain
Buy customized-designed 3D digital printed curtains for your Windows. Aspire Blinds UAE provides made to measure digital printed curtains and blinds in Dubai for the living room, bedroom, and walls. Our curtains are suitable for homes because they are smooth, soft, comfortable, and long-lasting.
Buy Premium-Quality Dubai Curtains At An Affordable Cost.
Aspire Blinds offers you the most budget-friendly curtains for home and office to improve your surroundings. We provide customized, Made to Measure curtains, shades, blinds, shutters, and drapery that are 100% Blackout Curtains in Dubai, adding enticing beauty to your home. Aspire Blinds UAE has an extensive collection of beautiful fabrics and superb designs with Cottons, opulent chenille, and eye-catching prints are all available for home and office decor. Browse our latest collection of sheer curtains, net curtains, room darkening curtains, and more, available in different colors. Please get in touch with us and purchase these beautiful Dubai curtains online in the UAE.
Leading Dubai Blinds Specialist
Aspire Blinds UAE, a well-known specialist in Dubai's blinds. We have a wide range of blinds that are perfectly styled to match any interior design and turn your windows into works of art. Our blinds are the most incredible elements that you can treat your windows with. Our premium quality blinds will provide you with the most long-lasting serviceability and incredible comfort because they are made with the highest quality fabrication and construction materials. The best option for treating and dressing windows, sliding doors, and glass panels in modern homes is to use these blinds.
Aspire Blinds Curtains LLC
Dubai
How much does it cost to put blinds and curtains in a house?
The average cost of blinds and curtains in dubai starts from AED100 to AED290 per window. Installing blinds, shades, or draperies may be more expensive for highly customized window treatments. Additionally, rooms with windows that are particularly high or wide might be more expensive.
Is it normal to have blinds and curtains?
Having both blinds and curtains is quite common and can provide a range of benefits such as privacy, light control, and added decor. Blinds are typically used for practical reasons, while curtains are often used for their aesthetic appeal.
Is it cheaper to do blinds or curtains?
On the whole, blinds are typically cheaper than curtains. This is because a curtain is an entire panel of fabric, while a blind is just a few slats of lightweight material.
How much do blinds cost in Dubai?
Blinds cost in Dubai starts from AED290 – 2000AED, with an average of AED500. The cost of installing blinds varies from based on size, and type of blinds installed.
What are the 3 types of blinds?
There are several different types of blinds that can be used in a modern home. Roller blinds, Roman blinds, and Venetian blinds are a few of the most popular options. Roller blinds are a great option for rooms that receive a lot of sunlight because they are simple to pull down to block the light.
How much should I budget for window blinds?
The average cost of window blinds, ranges from AED100 to AED290 per window. Installing blinds, shades, or draperies may be more expensive for highly customized window treatments. Additionally, rooms with windows that are particularly high or wide might be more expensive.
What type of blinds look best in living room?
The type of blinds that look best in a living room depends on the specific style and decor of the space, but generally, wooden or faux-wooden blinds, roman shades, and roller shades are popular choices. These types of blinds can add warmth and texture to a room, and they are available in a range of colors and finishes to match any decor.
Are blinds cheaper than curtains in Dubai?
Blinds are easier to manufacture, install, and use less time and resources. Anyone on a budget often chooses blinds because they are typically less expensive than curtains.
Is blind better than curtain?
Blinds and curtains both have their own advantages and disadvantages, and which one is better depends on the specific needs and preferences of the individual. Blinds are often better at controlling light and privacy, and they are typically easier to maintain and clean. On the other hand, curtains can add more texture, warmth, and style to a room, and they can also help absorb sound and insulate against drafts. Ultimately, the choice between blinds and curtains comes down to personal preference and the specific needs of the space.
Which blinds are most fashionable?
Roller blinds are an excellent choice of window covering. For good reason, they have consistently ranked among the most popular blinds. They are adaptable, provide privacy and light control, are made of both blackout and dim out fabrics, and come in a vast array of hues and patterns.
Contact Us
Contact us to get more details and latest offers.