Based in Dubai, Aspire Blinds UAE offers best price for blinds in Dubai and all over UAE. Dubai No.1 Online Blinds shop. Buy Window Blinds online in UAE. We have a wide variety of blinds in different styles & colours. Dubai Blinds provides made-to-measure window coverings including Roller Blinds, Roman Blinds, Wood Venetian Blinds, Curtains, Shutters, and Shades. Leading Blinds Suppliers and Installation company in Dubai and UAE specializes in all types of window coverings including Roller Blinds, Roman Blinds, Wood Venetian Blinds, Curtains, Shutters, and Shades. Congratulations on coming to the best place to buy blinds and curtains for your lovely houses in Dubai. Like good furniture, a nice lick of paint, and quality flooring and roofing, blinds varieties that complement your house are vital in transforming your living space into an artistically curated haven. We have sensed the increased demand in the UAE populace for blinds-rigged interiors for their living and office establishments. That is why we have made it easier for you to purchase from a wide variety of popular traditional and modern blinds for each part of your enclosure.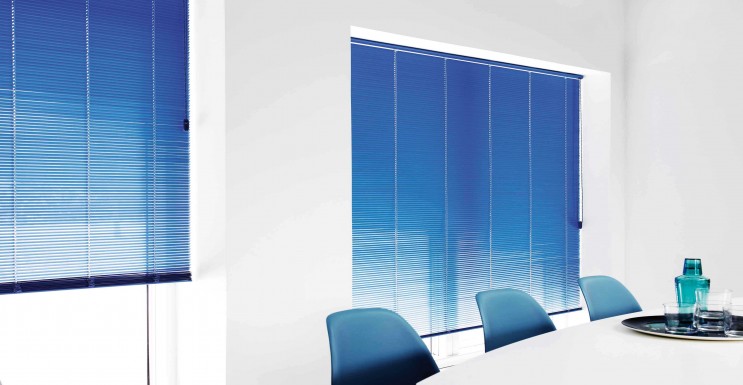 Roman blinds for windows treatment
Roman blinds are a popular window treatment solution with a clean design. They hang straight without a wrinkle, blocking out light effectively, and they form soft and neat pleats when pulled up. The thick fabric adds to better privacy and insulation. The impeccable alignment makes Roman blinds a good option for office scenarios and living rooms of houses. We have a stunning collection of Roman blinds in an assortment of colors, designs, and fabrics.
Modern kitchen blinds
Modern interior aesthetic science has put equal emphasis on kitchens as on living rooms. It should be airy, bright, and appealing. The real solution is to get your kitchen the matching blinds from our collection of unique-designed kitchen blinds in Dubai. One good reason to go for blinds for kitchens rather than curtains is that blinds are waterproof, and splashes will easily wipe off without leaving any stains. We recommend polyester roller blinds in most cases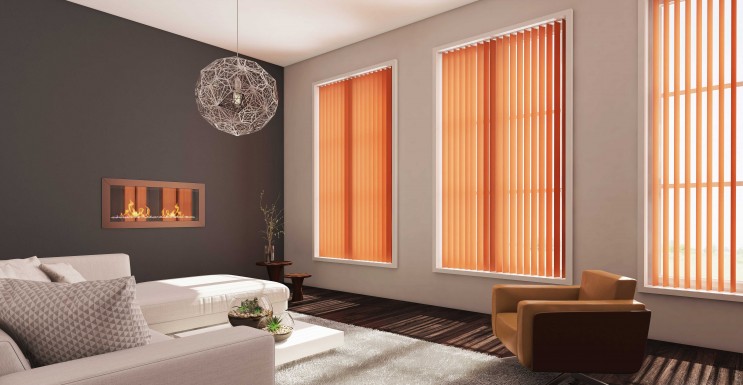 Window blinds Dubai
Besides the professional hanging over the window, there are quite a few reasons besides beauty that compel people to think of blinds as an alternative to curtains. The diversity in fabrics, color, and design has also made them popular in both domestic and professional settings. As the best blinds manufacturing company in Dubai, we furnish your houses and buildings with matching blinds that each part of your establishment desires badly for consummation.
Blinds and curtains UAE
Is there a single place to buy curtains and blinds in the UAE? That is the question we would like to answer with our existence as the best curtain and blind shop in the UAE. We have understood the value of these window treatment elements in accentuating the total decor of one's home, and our passion in this field prompted us to go as far as to present a stunning variety of both blinds and curtains for each section of your house. Now it is easy for you to find the matching curtains and blinds for your house and office establishment in a single place.
Venetian blinds in Dubai
Typical for bedrooms, Venetian blinds are another common variety of blinds that make use of horizontal slats that are lowered, raised, and tilted with cords. Adapted into the window treatment world around 1800, Venetian blinds are still popular because of their functional and fashionable elements. Although 100% light blackout is not guaranteed by Venetian blinds, the privacy and light intake adjustment will be more than desired. As the best blinds manufacturer in Dubai, we have the best-designed blinds for your house.
Wooden blinds for patio doors
A patio being a distinct attachment to one's house, proper window treatment for its door is a wise way to keep it in style. The wooden blinds we furnish your patio door with will look like a sleek wooden shutter that gives you optimum light intake control. We take good care of installing wooden blinds for your patio doors so that they don't interfere with the functionality of the door. We have our own methods to set it right, factoring in whether your patio door opens outwards or inwards.
Vertical blinds for living room
Living rooms are the lively rooms of one's house. The blinds selected for this area of the house should have the capacity to keep the spirits high by giving you optimum control over the light intake. Complete blackout or brightness is not advised for a living room. For living rooms with large windows or sliding glass doors, vertical blinds are a viable option. They offer better tilt and angle capabilities, and they can spin all the way around, from completely open to completely closed.
Blackout blinds for window covering
Blackout blinds are famous in that they dole out the true function of blinds in their entirety. The 100% light control and unmatched privacy is the reason why we see blackout curtains in bedrooms and other entertainment rooms. Not only light, blackout curtains are successful in warding off noise too. The insulation that thick fabrics used in blackout blinds provide will even keep your room warm by not letting cold waves in winter. The wide variety of blackout blinds is another reason why blackout curtains have been in vogue ever since their advent.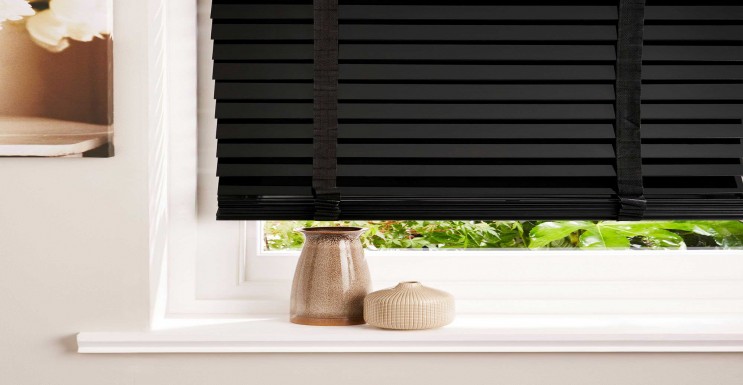 Roller blinds blackout
Blackout roller blinds are an impeccable choice for where you would like utmost privacy and 100% light control, such as bedrooms and office rooms. Needless to say, the definitive impression they leave around the windows! Our blackout roller blinds come in the perfect size because we take the measurements accurately. At installation as well, we leave no room for any tiny amount of light to seep in, thus fulfilling the purpose of blackout roller blinds. We have an assortment of blackout roller blinds in Dubai, UAE for you to pick from.
Modern kitchen blinds
Modern interior aesthetic science has put equal emphasis on kitchens as on living rooms. It should be airy, bright, and appealing. The real solution is to get your kitchen the matching blinds from our collection of unique-designed kitchen blinds in Dubai. One good reason to go for blinds for kitchens rather than curtains is that blinds are waterproof, and splashes will easily wipe off without leaving any stains. We recommend polyester roller blinds in most cases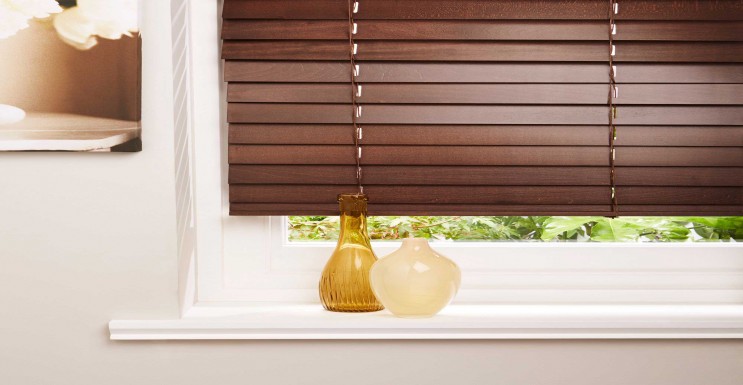 Blinds fabric shades
A much more convenient form of window treatment, shades are a singular piece of fabric lifted or put down by a cord. In addition to giving your windows a high-end classic look, the shades provide various levels of light control. Since they are single fabric, shades only offer two options: open or closed. The shade styles we deliver in Dubai, UAE include cellular shades, pleated shades, roller shades, Roman shades, woven wood, and outdoor shades. You can give us a call or pay a shop visit to learn more about fabric shades.
Office blinds
An office setting would do well with blinds because they are more professional and neat. Blinds usually take up less space around windows compared to draperies. In addition, the enhanced light control they provide even while remaining shut is a good reason to choose blinds for offices and other serious places. Unlike bedrooms, a complete blackout is not always recommended for offices. Also, blinds in bright colors will set up a nice working environment for your offices. As the best blinds supplier in Dubai, we have designed our office blinds to this end. Just drop by our blinds shop in Dubai to select from the collection.
Bamboo blinds
Let us derive some antique bliss through the contemporary application of bamboo around your windows. By all means, bamboo blinds are one of the must-choose window treatment options for your household windows, especially in living rooms and bedrooms. Bamboo blinds are suitable for larger windows and will hang straight and conveniently without much wavering, even if hung away from windows. They not only smooth out the light but also give adequate privacy when shut. We deliver bamboo interior blinds, outdoor bamboo blinds, Venetian bamboo blinds, bamboo roller blinds, waterproof bamboo blinds, and window bamboo blinds in Dubai.
Shutter window
We would like you to go creative and unique with your window treatments because the best window treatment company in the UAE is here to help you. As opposed to traditional blinds, window shutters are solid window covers with a frame of vertical stiles and horizontal rails. Unlike blinds, shutters are fixed to the sides of the windows forever. Interestingly, not all windows lend themselves to shutters. That is where you need us for a pre-installation inspection to decide what kind of window shutter will look great with your window. We manufacture and deliver stylish shutter windows of all sizes in Dubai.
Motorized office blinds
Let us help your office and other serious venues in Dubai retain their formality with our advanced motorized blinds. Not only office scenarios, even household windows with tall panes, where reaching out is hard, will benefit from these automated blinds. Because the comfort and efficiency these motorized blinds offer will be peerless. At the click of a remote, the slates will adjust themselves to the right angle or inclination in a professional way. All you need to do is just sit and watch how our automated motorized blinds with vertical and horizontal slats work. We supply all varieties of motorized blinds in Dubai.
Blinds shops near you in UAE, Dubai
Is there a one-stop blinds shop in Dubai, UAE? Indeed. Aspire Blinds has a noble mission of addressing your window treatment needs with the best solutions. Our shop has a wide variety of curtains and blinds that will better complement your houses and buildings. Quality materials, fabrics, contemporary designs, pleasing colors, and easy installation define our blind products. You can either pay a visit to our shop or just call us to talk over your blinds requirements in the UAE.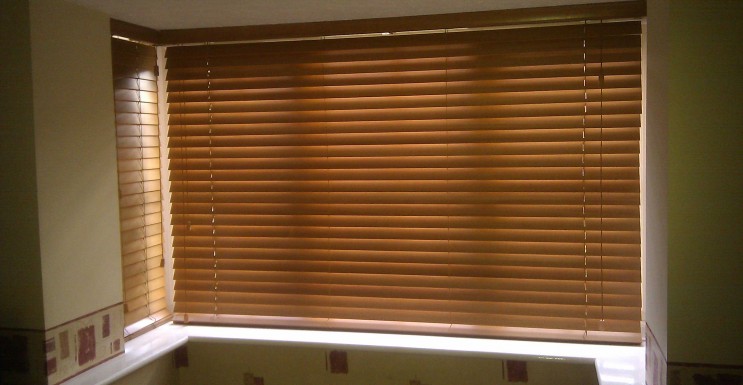 Blinds installation services in Dubai
Blinds installation, broadly speaking, is a collective service of window treatment that begins with a site inspection all the way to rigging the window with the curated blind variety. As the best blinds installation team in Dubai, we are ready to attend to your blinds installation needs anytime. Our crew is all equipped with advanced tools and years of expertise. The site inspection we carry out will itself tell you the quality of our work and the amount of passion we have for your blinds. We would like to continue serving your blinds even after the installation in the form of periodic checkups.
Why choose us
Aspire Blinds is a team of skilled and experienced blinds pundits who have their own unique ideas and strategies for setting up blinds for your houses and buildings. Not just hanging blinds, we start with a thorough inspection of your place to decide what kind of window treatment would be in order. Once the window treatment method is settled on, we use our expertise to decide what model, fabric, or design will be the best pick for the room. The true application of window treatment aesthetics is apparent when we take up the mission of equipping your enclosures with the proper blinds varieties. Everything makes it incumbent upon you to call us out for your blinds installation in the UAE.
How much do blinds cost in Dubai?
Blinds cost in Dubai might be depends the product..
What type of blind is the cheapest?
Roller blinds are always the cheapest.
How much does it cost to replace a blind?
Blinds replacement cost in Dubai might be depends on the product.
What is cheaper, blinds or curtains?
Both varieties have costlier and cheaper versions. Generally, curtains are cheaper.
Are vertical blinds cheaper than Venetian?
Yes, generally vertical blinds are lower cost than Venetian.
Which window treatment is the most affordable?
Are blinds expensive?
How do you choose blinds or shades?
Blinds have slats to adjust, whereas shades are a single piece material. For large windows, go for shades.
Is it hard to install blinds?
For professionals, it is not difficult. Professional assistance is compulsory for optimum results from installing blinds.
Which blinds are better, vertical or horizontal?
Both are fine, and they are used for different kinds of windows. For smaller windows, horizontal blinds are compatible, whereas, for larger windows, vertical blinds are better.
Which is better, roller blinds or vertical blinds?
Your priority matters! If you would like 100% light blocking, go for roller blinds. If adjusting the light is in question without shutting completely, go for vertical blinds.
What is the average cost to install a window blind?
Installing a window blind cost in Dubai might be depends on product and location